Ahh, Miss Cleo. Who hasn't seen those psychic commercials where you can get your FREE tarot readin'. It wavers between making you want to call to figure out what they're saying, and realizing you'd be the laughing stock of your friends if they found out. So we choose the latter, and leave the truth untold. Well we here at goshzilla.com care about as much as you do, so no truths will be uncovered for now.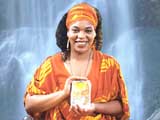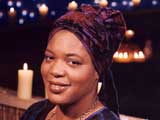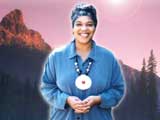 Occasionally, after watching Unhappily Ever After, which is the best show ever, there's a full half hour show dedicated to Miss Cleo. This sir, is the ultimate marketing plan. You combine half asleep people with no will to change the channel, and a really long program so they can't just block out their site like the smaller minute commercials. It's win/win.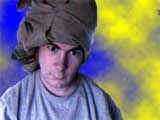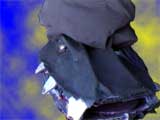 I don't know what else to say, because there's like no info on the web and eveytime I search for Miss Cleo, I get creepy sites full of goths that scare me. Well there is the Miss Cleo Cabana. That guy is insane! But if we have one thing to thank Miss Cleo about, it's getting Dionne Warwick and here big nostriled couch pyschics off the air. That annoyed me far too much.