To call this a bad movie, would be to admit it was a movie. Actually I hate to say it's even bad, because in some way it's not. The fact that it's 15 minutes long, helps tremendously as you can't really be put off too much in that span of time. I think the connections to Troma don't help, as I don't care a whole lot for them, but it is nice to see just a group of people making whatever they feel like.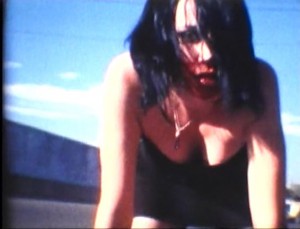 As with the case in many indie flicks, they try to be as offensive as possible. While this results in some decent gore effects, they of course they push the anti-establishment vibe in other areas just to be 'edgy' or something. Maybe it's me, but the reckless killing of babies doesn't exactly shout 'pushing boundaries'. But what do I know.
Shot on Super 8, the very (very, very) grainy film footage does move it from some no-budget hobby movie to something that looks like an old grindhouse piece. I imagine if this was shot on mini-DV, it would have just been akin to something like a college project.
Moving back to effects though, I don't know if it was the film grain hiding things, or if the gore was done very well. I'll opt for the latter, since it did look like they knew their stuff. They did skip out a bit on the costumes and otherwise, but when the action ramped up, they wisely didn't linger too long on shots, and just created a barrage of carnage. This is all set to a somewhat groovy soundtrack, allowing the piece to flow from end to end, and certainly strengthened the overall experience.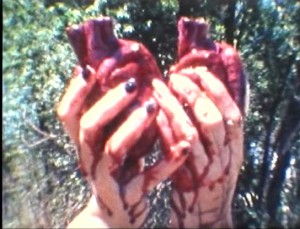 So while certainly parts I didn't care for too much, it is an interesting and gory experience that shows what creative people can come up with when they don't have too many restrictions.